Description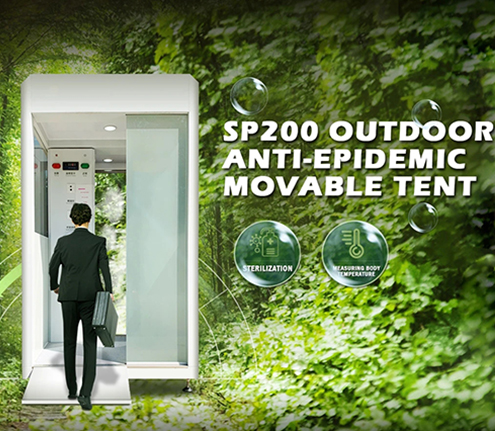 DISINFECTION GATE
In order to avoid direct contact and then protect ourself and family and also save the labor, Believe we need the 'Mr. Robert' for help,who can do the Auto measure temperature and will alert if someone temperature high. Also, the machine will remind someone if wear face mask or not, and 360 degree to spray the disinfection.Intelligent Anti-epidemic Channel is suitable for public health prevention and monitoring.
It is designed to use disinfectant spray to sterilize the human body, pet, cargo, and luggage. Meanwhile, it performs the non-contact detection which can intuitively and accurately determine the abnormal body temperature.
Non-contact and automatic control design effectively avoid cross-infection. It reduces the workload of security personnel and greatly reduces the exposure risk of high-frequency contact personnel.
Which Disinfection Equipment Style Matches Your Needs?
Superhouse Approved by AS2047, NFRC, Florida, MiamiDade ....
Superhouse is the earliest supplier in China who has got the authentic AS2047 certificate from Sai Global and carry the window tests in Australian most authoritative test lab AZUMA in Sydney…learn more