Description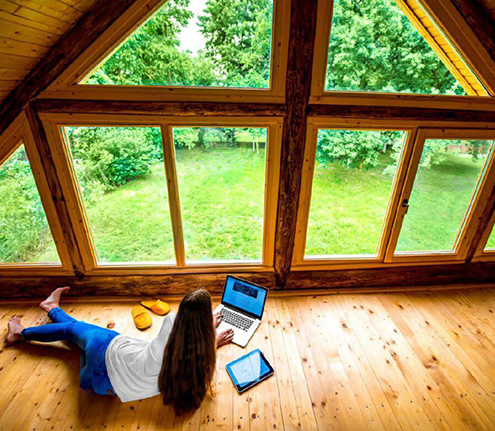 ALUMINIUM CLAD WOOD WINDOW
Superhouse aluminium clad wood window is a mixed system with a high energy conservation, realized with lamellar wood profile or solid wood and external aluminium profile.
They are the answer for that people who love beauty and harmony and for that people who pay attention to energetic conservation and sound insulation.They combine glamour and wood warmth and aluminium resistance, in order to become a window with high performances.
Aluminium profile internal and external are coplanar between them, they are characterized by a level plan that gives the possibility to use them in residential environment in which it is privileged design windows.The attention to design and details is characterized by the possibility to choice a wide range of personalization: different opening typologies, different forms, gaskets and new thermal spacer, a wide range of woods and colours of aluminium, different glass typologies.
Which Aluminium Clad Wood Window Style Matches Your Needs?
Superhouse Approved by AS2047, NFRC, Florida, MiamiDade ....
Superhouse is the earliest supplier in China who has got the authentic AS2047 certificate from Sai Global and carry the window tests in Australian most authoritative test lab AZUMA in Sydney…learn more