Description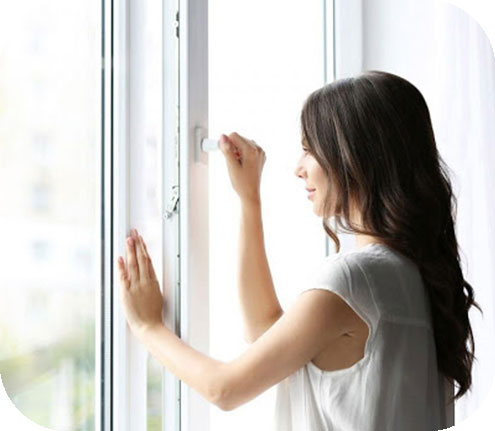 IMPACT TILT & TURN WINDOW
Superhouse impact Tilt & Turn window is both our specialty and a European staple, used in homes occupied by multiple generations. Available in various sizes and styles, tilt & turn windows are able to handle most every climate, from humid summers to frigid winters. Thermal transferability starts from the outside.
Custom made tilt & turn windows by Superhouse feature several locking points around the window and, together with rebated framing and compression seals, provide high energy efficiency, sound protection and security.
Your first line of defense in aluminium Tilt & Turn window is thick, durable multiple air chambers in the frame which prevent colder air from being transferred to the middle air chamber. This creates a dead air lock which doesn't allow either the cold or warmth to win the battle.
Customize Your Impact Tilt & Turn Windows
Superhouse is capable of customizing all kinds of impact aluminium tilt & turn windows, including aluminium clad wood windows. In the past 16 yrs, Superhouse has designed and manufactured thousands of casement windows for customers, who come from Florida, Caribbean area.
How to choose which style of tilt & turn windows for your own house or building projects ? Not only you can send us your design, drawings, or pictures, but also you could get our suggestions to ref. The opening styles of tilt & turn windows are often designed to single panel, double panels, three or four panels. Moreover, it is usually combined with fixed windows according to your demands.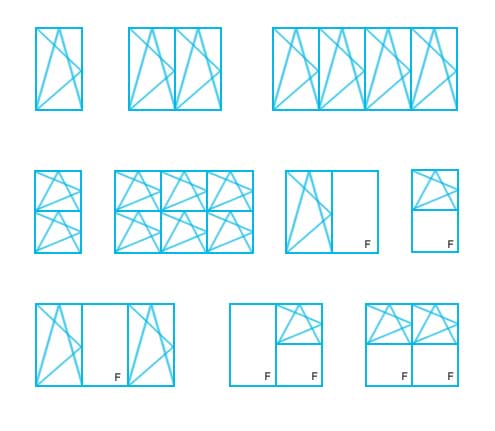 Which Impact Tilt & Turn Window Style Matches Your Needs?
Superhouse Approved by AS2047, NFRC, Florida, MiamiDade ....
Superhouse is the earliest hurricane windows and doors supplier in China who has got Florida code approvals are as below: FL30906, FL30922, FL30923, FL29092, FL29474, FL32506 … …
learn more
Hurricane Impact Windows and Doors Manufacturer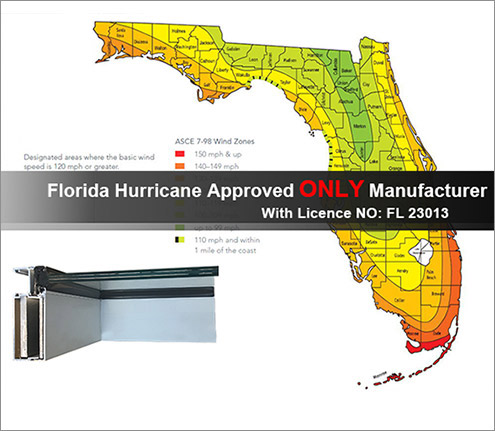 SUPERHOUSE
Hurricane windows are very suitable for states like Florida and Texas, where violent tropical weather wreaks havoc on homes year after year. Impact windows from Superhouse are strong and durable enough for shoreline homes in hurricane zones, so you know that they will stand up to the occasionally high gusts and blustery thunderstorms experienced by most of the rest of the country.
Hurricane windows manufactured by Superhouse pass every durability test thrown at them, including the Large Missile Impact Level "D" test. These windows can withstand sustained winds of 140 mph and gusts of up to 212 mph, and are Miami-Dade County-approved. Superhouse is proud to be the earliest hurricane impact windows & doors manufacturer in China to get the Florida products approval. We have exported to many regions and countries, like Florida, Bahama, Puerto Rico, Virgin Islands, Barbados, Curaçao, and so on.
Superhouse Windows Impact Resistant Test
Frequently Asked Questions
Q: How Can I trust your company? What's the advantages of importing aluminium impact windows from China?
A: Superhouse is a leading hurricane windows and doors manufacturer since 2005 in China.
In additional, our factory are Verified by BV, TUV, AGWA, SAI GLOBAL, Florida Approval every year.
Superhouse is one hundred percent exporting company with 16 yrs experience.
As we know, hurricane windows and doors by Superhouse are more competetive than local in your country, like America (Florida,) , Bahama and so on.
The quality of impact windows and doors is good, and price is cheap.  That's why more and more builders and house owners choose to buy from China.
Q: Are you a Trading Company or a Manufacturer? do you have your own factory?
A: We are 100% a real manufacturer  with 20,000 sqm factory.
Q: Do you win Florida Products Approval? Could you please show your approval codes?
A: Yes
Superhouse is the earliest hurricane windows and doors supplier in China who has got Florida products approvals code are as below: FL30906, FL30922, FL30923, FL29092, FL29474, FL32506 … …
Q: What is your manufacture time? do you have experience of bulk order ?
A: 38-45 days depends upon deposit received and shop drawing siganture, as extrusion profile need 25 days to reach us.
Yes, we are proud of arranging lots of bulk order every year.  Specially, some projects reach to thousands of square meters. It proved that We completed all in time.
Q: What is your color available?
A: Color available from the colorbond or RAL or interpon or real color sample.
Q: What's your generally packaging? Could i choose package way by myself?
A: with carton and protective film first and then put all windows on the iron steel pallets and the fix with airbag and keep it not moving in the container.
Yes, sure.